Vehicle Defense Seminar- $50
February 13, 2021 @ 4:00 pm

-

7:00 pm
Join us Saturday, February 13th at 4 pm to practice defending yourself while in a vehicle! Limited spots are available; sign up today!
The world has changed. Vehicle assaults are more common now than ever before. Finding yourself trying to fight out of an assault while trapped in your vehicle is scary enough; it's even scarier if you have loved ones in the car. You can't always shoot your way out of danger, just like you can't drive away from it every time.
Come to this seminar for vehicle defense. For $50, you will learn vehicle defense strategies, develop a reinforced mindset, in-vehicle shooting angles, friendly occupant defense, and you will test yourself in our complex scenarios. You will leave with a new understanding of what it truly means to be prepared.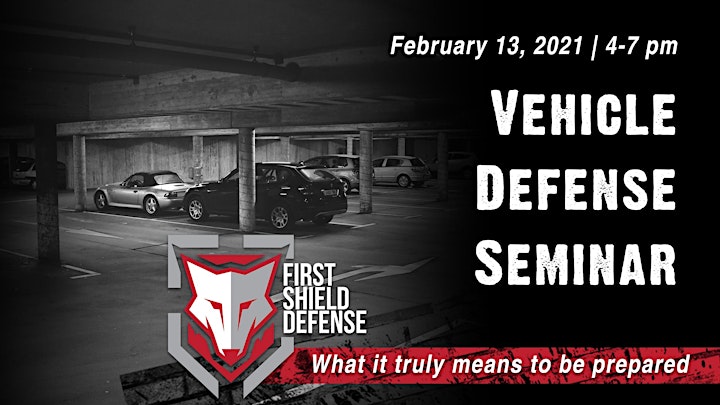 Share This Story, Choose Your Platform!